Scrumpy & Western News 2009
also see old news archives from 2007 and 2008

The Wurzels Release Tribute To Adge Cutler! [posted 2 December 2009]
Things are fairly buzzing down on Wurzel farm. We have received the news that The Wurzels are poised to release a single just in time for Christmas. Thisisbristol.co.uk broke the story on Monday - but as it doesn't appear to have made the Wurzels' official website yet, let's call it a scoop.
The five-minute song is a tribute to the band's founding father, and is called, quite suitably, Ode To Adge. This is the band's first single release for over two years, and the first new Wurzels song to be released since Come On Santa! came out in 2001! As a result it will be eagerly anticipated by Wurzels fans across the globe.
The single is due for release on Sunday 13th December 2009 and is currently an outsider for the coveted Christmas no 1 slot. But you don't have to wait that long - the song is currently available to buy on Download at iTunes, Play.com and LastFM.

to top of this page

Adge Cutler Albums Finally Reissued on CD! [posted 27 November 2009]
After over a decade of campaigning, Wurzelmania! can finally announce that it has won the war of words with the record moguls, and common sense has prevailed. On Friday 27th November 2009, Creative International Artists (otherwise known as Sil Wilcox, The Wurzels manager) announced the release of the three 'lost' Adge Cutler albums - Adge Cutler & The Wurzels, Adge Cutler's Family Album and Carry On Cutler! remastered on CD for the first time ever. In addition, also making their debut on CD is a remastered 'Best Of' compilation Don't Tell I, Tell 'Ee from 1974 and The Wurzels 1975 debut album The Wurzels Are Scrumptious. One hopes that the rest of The Wurzels back catalogue might follow soon...
This is great news for Adge Cutler fans, as these albums have been out of print for decades; and contain songs which many younger Wurzels fans may have never heard before. The albums are on sale now, strangely only through eBay, priced at £8.99 (postage free) at the Wurzels Ebay Store. Gentle reader, beware because the wording on the page does suggest that this is "Adge Cutler's original four albums" - but we all know that Adge's third album Cutler Of The West was released on 2003 after strong petitions to EMI from former Wurzelmania! editor Paul Gunningham.
The following albums have been re-issued:
Adge Cutler & The Wurzels - the band's debut album recorded live at the Royal Oak in Nailsea in 1966. It includes the tracks: Twice Daily, Tanglefoot Twitch, When The Common Market Comes To Stanton Drew, Thee Cassent Kill Cooch, Champion Dung Spreader, Drink Up Thy Zider, Pill Pill, Mabel Mabel, The Chew Magna Cha-Cha, Hark At 'Ee Jacko, The Mixer Man's Lament and Virtute Et Industrial
Adge Cutler's Family Album - the band's follow up album, also recorded at the Royal Oak, and originally released in 1967. It includes the tracks: Easton-In-Gordano, Sweet Violets, The Wild West Show, Barcelona Blues, The Somerset Space Race, Freak-Out In Somerset, Moonlight On The Malago, Sniff Up Thy Snuff, Drunk Again, Sheriff Of Midsomer Norton, Avonmouth Mary and The Shepton Mallet Matador.
Carry On Cutler! - Adge's fourth (and final) album recorded live at the Webbington Country Club. It includes the tracks: All Over Mendip, Down On The Farm, Folk Song, Aloha Severn Beach, Oom Pah Pah, The Harvest Of Love, I Couldn't Spell !!**&@&**!!, The Chewton Mendip Love-In, Saturday Night At The Crown, Riley's Cow-Shed, Ferry To Glastonbury, and Willie The Shake.
Don't Tell I, Tell 'Ee - the 1974 best of compilation album containing tracks from all four albums as well as a few previously just released on singles. It includes the tracks: Don't Tell I Tell 'Ee, Oom Pah Pah, Poor Poor Farmer, Chitterling, My Threshing Machine, I Wish I was Back On The Farm, The Wild West Show, I'd Love To Swim In The Zuider Zee, Faggots Is The Stuff, Virtute Et Industrial and The Wurple-Diddle-I-Doo Song.
The Wurzels Are Scrumptious - The Wurzels' first album following Adge Cutler's death, released in 1975. It includes the tracks: Don't Tell I, Tell 'Ee, Look At 'Ee Looking At I, Who Needs Summer?, The Verger, Speedy Gonzales, Twice Daily, The Shepton Mallet Matador, A Drinking Man's Life, I'm The Captain Of A Dredger, Cheddar Cheese, Gotta Have Tenderness and The Market Gardener.
The only sad note is that Wurzelmania! founder Paul Gunningham isn't alive to see it. Paul, who died after a road traffic accident in 2007, set up the Wurzelmania! website with the words: "We won't be happy until all of The Wurzels' and Adge Cutler's back catalogue has been reissued on CD, and The Wurzels have been returned to their rightful place at the top of the charts!". Obviously the latter remains unlikely if the albums are only sold through eBay (who are not known as a contributor to the album charts!), but I think Paul would be most pleased to see all Adge's work now out there for everyone to listen to.
Adge would probably be quite pleased too!

to top of this page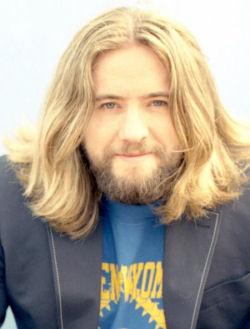 The West Country Comedian Named Top TV Presenter [posted 18 November 2009]
Bristol comedian Justin Lee Collins has won a national award. The Sunday Night Project host scooped the Television Presenter of the Year award at the Variety Club's 57th Annual Showbiz Awards.
JLC received the award from his presenting partner, comedian Alan Carr, at the star-studded ceremony at the Grosvenor House Hotel, Park Lane, London, which will be screened on Channel Five at 3.35pm on Sunday 22nd November.

to top of this page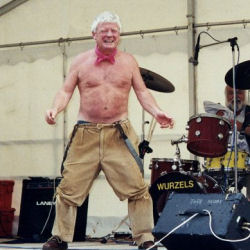 The Wurzels Team Up With Justin Lee Collins To Win World Cup! [posted 29 October 2009]
I have seen official rumours (whatever that means) in the local press that The Wurzels will be teaming up with Bristolian comic (and huge Wurzels fan) Justin Lee Collins to re-record Combine Harvester to help England's attempts at winning the World Cup in South Africa next year.
Just how official - and true - these rumours are remains to be seen; as does the the morale boosting affect of this West Country supergroup on the performance of 'our lads' out in South Africa - especially given that the England players do seem to be more into urban rap music than rural Scrumpy & Western classics. Still, it will be worth it to see whether proud Scotsman Tommy Banner can bring himself to wear an England scarf in the video!

to top of this page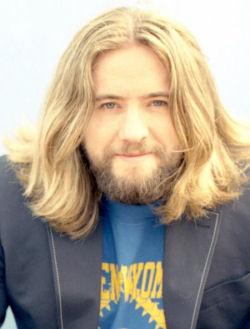 JLC To Quit TV! [posted 14 October 2009]
Justin Lee Collins has revealed he plans to quit showbiz in three years.
Despite recently signing a lucrative contract with Five, the mane-haired funnyman revealed he plans to open a bookshop in 2012 after quitting television. He told the Daily Star: "If all goes to plan, by 2012 I'm done. All the shows I've wanted to do I've pretty much done. I never wanted to do it for ever and I don't want to be Des O'Connor. I'd like to open an independent book shop in Bristol, and one night a week I'd like to do a very late local radio show just talking rubbish."
Five announced in August that Justin had signed to present a primetime game show called Heads or Tails - in which contestants compete for £1million. The channel has managed to lure the 35-year-old presenter away from ITV - with whom he had began forging a solo career after finding fame alongside Alan Carr on The Friday Night Project.

to top of this page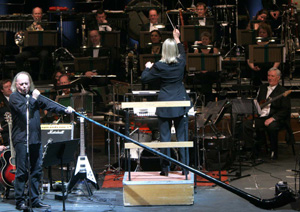 Bill Bailey Takes His Remarkable Guide To The Orchestra On The Road! [posted 9 September 2009]
Following on from last year's sell out shows at the Royal Albert Hall and the critically acclaimed version on BBC2, Bill Bailey's surreal comic and musical imagination is let loose once more as he takes this show on the road, performing with some of the finest orchestras throughout Britain, accompanied by Anne Dudley, one of the UK's most celebrated composers and arrangers.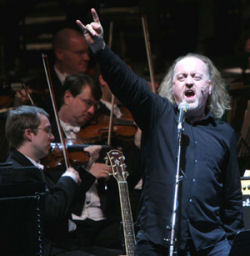 A classically trained musician, Bill has for many years covered all kinds of music in his comedy and this show takes the form of an irreverent guide to the instruments of the orchestra, plus 70's cop show music, news themes, Bill's own songs, and some of Anne's specially written new works. Hear the trombone's affection for Cockney music, and find out what bassoon players are secretly obsessed with. It's a unique show which The Times called "blissfully funny" and which Stephen Fry described as "wonderfully enjoyable…like driving a Rolls-Royce off-road".
The first show will be at The Wales Millennium Centre in Cardiff on Friday 6th November 2009 (at 7.30pm) and will feature the BBC National Orchestra of Wales. Tickets for this concert will be priced from £25 to £60. To book tickets, please visit the Wales Millennium Centre website or call 08700 402000.
Further venues to be confirmed - there is a very good chance that tickets will be on sale in Manchester, Edinburgh, Newcastle, Birmingham, Liverpool, Belfast, and Dublin. Further information to be revealed early next week - stay tunefully tuned.

to top of this page

Yokel Tom Dies; Another End of an Another Era! [posted 4 September 2009]
Sad news today that Tom Mills; founder member of The Yokels - Wiltshire's answer to The Wurzels - died suddenly on the morning of September 1st 2009.
Tom (pictured right with fellow Yokel Keith Burge) was an original Yokel and co-author of the book Marnin Moonrakers! which won the Scrumpy & Western website Release Of The Year 2008. Tom had retired just a few weeks ago in order to have some time to himself and his wife.
Tom's death is thought to have been the result of a heart attack. It happened at the top of the Brittox in Devizes. By coincidence - and unknowingly - fellow Yokel Keith Burge was just a few yards away at the time. He had stopped his car whilst an ambulance pulled out in front of him - and did not know at that time who the occupant was.
I met Tom at a Marnin Moonrakers! book signing event in Waterstones in Trowbridge last year - and was struck by what a generous and approachable chap he was...and I will never hear I Likes Being Stupid from their The Yokels Have Landed CD - one of The Yokels' cleverest songs with a great performance by Tom - without thinking of him.
As Keith said 'Another end of an another era.'

to top of this page

Radio 2 DJs Back Cutler International Airport Campaign! [posted 2 September 2009]
Radio DJs Mark Radcliffe and Stuart Maconie have joined the campaign to rename Bristol Airport Adge Cutler International Airport.

to top of this page

Cutlers of Cornwall Release Two New Albums! [posted 1 September 2009]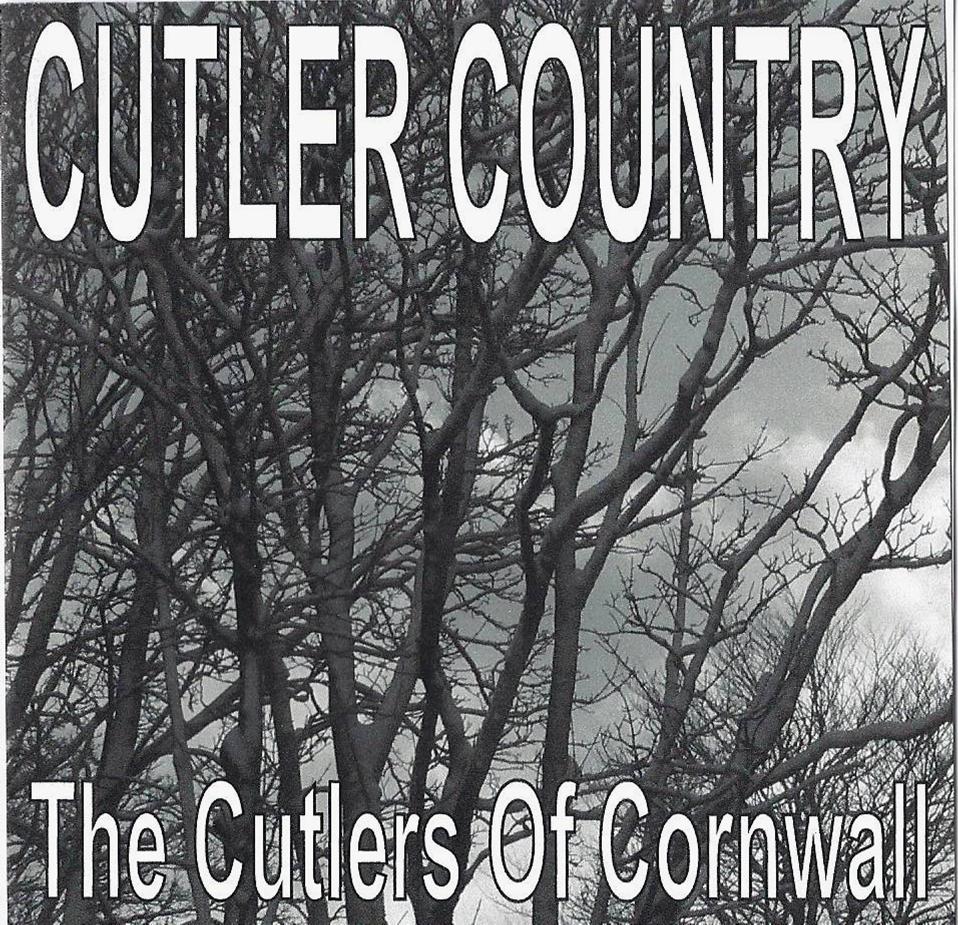 The Cutlers of Cornwall have released two new albums, both out on the same day. First up is their first full Country & Western album entitled Cutler Country. The album features some covers of classic country songs as well as a handful of originals. The album features some Jim Reeves covers, a couple of Irish country songs, and some originals including Ole Country Boy, Mexican Morn and Condolisa.

At the same time, The Cutlers have also released a seven-track album Snowflakes Are Kisses From Angels. £5 from every copy of this seven track compilation sold will go towards The Precious Lives Appeal. This is a cause supported by The Cutlers Of Cornwall, to build a hospice for children in their home county in the South West of England.
Both albums are available through their partnership with the UKCountryradio.com website. you can listen to the mp3 clip of Gentle Mother taken from the Cutler Country album.

to top of this page

Campaign Started to Rename Bristol Airport Adge Cutler International Airport! [posted 28 August 2009]
He was the voice of the West Country, cruelly cut off in his prime, but now there are growing calls for Bristol Airport to be renamed... Adge Cutler International Airport!
Liverpool has John Lennon, Sheffield has Robin Hood and Belfast has George Best. Even holidaymakers travelling to Malaga in southern Spain land at Pablo Picasso Airport. So, with the kind of tongue-in-cheek humour the founder of The Wurzels was so fond of, bosses at a firm based at Bristol International have started an internet-based campaign to get the airport renamed in his honour.
The numbers joining a Facebook group is mushrooming daily – by 20 per cent in the past three days alone – as Wurzels fans sign up to persuade the airport to mark its expansion with a name change. It would, said organiser Phil Brockwell, be exactly the kind of Bristol- and Somerset-humoured way to respond to the ever-expanding list of pretentious airport names.
Earlier this month, the decision by the authorities in Oxford to rename the city's airport London Oxford was met with widespread derision, although it was another airport name change that sparked Mr Brockwell's campaign. He said: "I heard that what used to be Lydd Airfield was now called London Ashford International, which is just ridiculous, as it is miles from London. So the conversation turned to all those places that have named their airports after their famous sons, and we were regretting that Bristol Airport isn't called Lulsgate Bottom anymore. It came from thinking of who would best represent Bristol and Somerset, typify this area and have the airport named after them."
Phil runs a private jet hire firm from the Lulsgate site, and believes Adge Cutler International would be a great name for the West's biggest airport. "You think who else it could be, and you think perhaps of Cary Grant, but he made his name away from Bristol," added Phil. "Adge is Somerset's answer to Jimmy Dean, a legend cut off in his prime. It would be brilliant – most people from the rest of the country have no idea who Adge is, and just imagine American tourists in the centre of Bristol asking for directions to Adge Cutler International. We had a new girl here and she was absolute Estuary English, and she'd never heard of Adge Cutler. We got all the music for her to listen to, and then she knew. A lot of the rest of our staff are from Clevedon and this area, and he's close to our hearts. It started as a joke between friends and it's just a bit of fun, but other airports take it all so seriously, so it would send a message to the rest of the country, and typify the sense of humour we're famous for."
Join the Facebook campaign now!
from ThisIsBristol.co.uk

to top of this page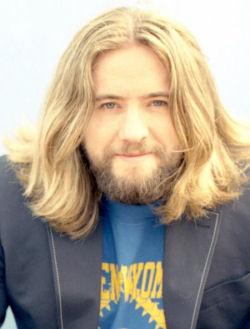 Justin Lee Collins signs for Five! [posted 27 August 2009]
Sunday Night Project presenter agrees to £1m two-year golden handcuffs deal.
Sunday Night Project presenter Justin Lee Collins is to become the new face of Channel Five after signing an exclusive two-year golden handcuffs deal with the broadcaster, reported to be worth more than £1m.
Collins, who has worked for Channel 4, ITV2 and Sky1, will begin his new deal with Five with a new peaktime quiz show this autumn in which contestants can win £1m on the flip of a coin.
The 10-part Heads or Tails, which will be made by independent production company Eyeworks UK, will feature friends, family and celebrity guests helping the player make simple but agonising choices to reach the prize. The show will be executive produced by Paul Jackson, Guy Freeman and Donna Taberer.
Collins will also front a raft of new entertainment and factual shows for Five over the coming months.
Richard Woolfe, the Five channel controller, said: "Justin is undoubtedly a unique TV phenomenon who is equally at home in a big studio, out on location or being around the public or celebrities. He exudes warmth, passion and guarantees to put a smile on everyone's face. He is indeed the new face of Five.
"I'm delighted to have secured Justin at such a pivotal point for Five. We have just celebrated 14 weeks of continued growth – the only terrestrial to do so. Five continues to attract big names and Justin is a key player in our great autumn line up."
Collins added: "I am thrilled to bits to be working exclusively with Five and to be making shows that I'm really passionate about."
from The Guardian

to top of this page

The Mangledwurzels Release New Album! [posted 17 July 2009]
The Mangledwurzels have released their long-awaited second album Wurz 'Ee II on the Loose Records label.
[press release reads]: Wurz 'Ee II is the new album from West Country Scrumpy & Western band The Mangledwurzels. Inspired by the legacy of Adge Cutler's songs, the trio have put together a collection of their own compositions which they hope will stand up alongside the songs of the original 'Bard of Avonmouth' as a Scrumpy & Western album in its own right.
Wurz 'Ee II is released on Loose Records – the record label who had the real Wurzels on their books in the 1990s. It will be sold on CD through the band website and at our gigs, as well as beng available as Download from iTunes, CDBaby and Amazon.com, or to hear on Napster and Lala. The album's artwork was shot in the fields of Somerset cheese makers Wyke Farms - the bands' new sponsors – and gives the whole album a real rural West Country ambiance.
Wurz 'Ee II is a wholly studio-based album allowing the band the luxury of including much more instrumentation than you would expect to hear from them at a normal Mangledwurzels gig. Guitarist, and composer of half of the album's tracks, Seth Pitt explained: "We wanted to record an album which showcased our songs, so have taken advantage of the studio setting to do this. We've done most of the instrumentation ourselves; and drafted in friend and session musician Dozy Trowel to do the drumming and percussion which adds a new dimension to the recording."
Jethro Tool, the band's keyboard player and songwriter, was jubilant at the release of Wurz 'Ee II: "It's taken rather longer than we had hoped to record, now it's complete we are all tremendously proud of the new album. There are fifteen songs on the album, and they are a cross-section of the Scrumpy & Western genre – a bit of folk, a bit of country, even a bit of punk! – and plenty of cider, local character, rural humour and charm. We like it – and hopefully so will our fans!"

to top of this page

Wyke Farms Support Local Musical Talent [posted 16 June 2009]
[press release reads] Scrumpy & Western tribute band The Mangledwurzels secure backing from the UK's largest independent cheese producer.
Wyke Farms, the UK's largest independent cheese producer and milk processor, will be supporting local Scrumpy & Western tribute band The Mangledwurzels this summer. The arrangement will see the band promoting award-winning Cheddar from Wyke Farms across the region and will give the band access to high profile promotional opportunities and help enhance their growing reputation.
The deal will see The Mangledwurzels proudly displaying the Wyke Farms logo on their newly produced stage banners and updated band website as well as on their forthcoming album Wurz 'Ee II planned for release next month.
Family-run Wyke Farms has become known for their long-standing traditional values and practices, as well as the distinctive taste of their award winning cheddar. Sales Manager, Ashley Wilson said : "Although Wyke Farms are an international brand, we are very proud of our Somerset roots. Tradition is very important to us; and the music and ambiance of The Mangledwurzels harks back to a time when farmer's wife Ivy Clothier first made Cheddar from the family's dairy herd on Wyke Farm. So when The Mangledwurzels invite audiences to Drink up thy Cider, we hope they might accompany it with a nice wedge of Wyke cheese!"
Hedge Cutter of The Mangledwurzels added: "We hadn't been actively seeking sponsorship, however, when we met up with Ashley at a gig in December - who proposed the arrangement - we realised that Wyke ticked all the boxes! A proper local family-run company producing something typically "Somerset" with their range of vintage and mature Cheddars. Some might say, as Wyke produce cheese and we write cheesy songs; it was a partnership made in heaven… or Bruton, in this case!"
Wyke Farms will feature The Mangledwurzels in the main tent as part of the 132nd Frome Cheese Show later this autumn, and plans are being finalised for several other appearances together. The band's songwriters Seth and Jetho are also busily composing some suitable jingles and songs about Wyke Farms cheese!

to top of this page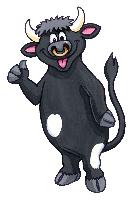 The Cutlers at The Wedding of Boris and Dazy [posted 15 June 2009]
DairyLand Farm World have pleasure of announcing the engagement of Boris to Dazy - and The Cutlers of Cornwall will be performing at their wedding!
The Wedding Day set for Saturday 11th July 2009 with The Cutlers playing the wedding march and the processional march. The band will then play for the couple's reception in the Barn between noon and 2pm.
DairyLand Farm World is an all-weather attraction based near Newquay in Cornwall, providing a day's entertainment for visitors of all ages. Their philosophy has always been to encourage visitors to the farm and promote a better understanding between town and country.

to top of this page

The Wurzels, Bill Bailey, Who's Afear'd and The Yokels Scoop Top Awards! [posted 8 May 2009]
The winners of the Scrumpy & Western Music Awards 2008 were announced today, and The Wurzels, Bill Bailey, Who's Afear'd and The Yokels scooped the top awards!
The Scrumpy & Western Music awards are to recognise achievement by Scrumpy & Western artists in the various categories, in the furthering and broadening of Scrumpy & Western music genre throughout the year. The top award, the coveted Band Of The Year award, was named as The Wurzels in the year that saw the 50th birthday of the writing of Drink Up Thy Cider, and Tommy Banner celebrating 40 years with the band. The Wurzels' triumphant return to the Glastonbury Festival was cited as their greatest achievement of the year (especially after the fiasco of 2007!) - although being the first band to feature on a Monopoly board did not go unnoticed.
Running The Wurzels a close race for the best band award were the young Turks - Somerset's The Mangledwurzels and Dorset's Who's Afear'd. Obviously The Wurzels will have to pull a few tricks out of the bag if they plan to retain the award next year!
Bill Bailey walked away with the Comedian Of The Year 2008. His remarkable year – a sell-out West End theatre residency last weeks, a brand new show with a 72 piece symphony orchestra - and tour of Australia and New Zealand ensured the award was his, leaving Jethro and Justin Lee Collins trailing the dirt. In saying that JLC's new prime time TV show is already laying down a strong case for 2009!
Album Of The Year went to the debt release from Who's Afear'd. Unsigned and unafraid, their offering The Day Of The Badger was head and shoulders above the opposition, in a year which saw none of the big guns spend much time in the studio! Rumours of used £50 notes being sent to the judges proved unfounded, much to the judges' disappointment – but at the end of the day The Wurzels' Christmas single and offerings from The Somerset Paddies and The Cutlers Of Cornwall just couldn't match up to the wit and smut of the Dorset lads.
Non-musical Release Of The Year 2008 may sound like a catch-all category, but it caught a few good 'uns this year. Top of the pack was Marnin' Moonrakers, a book of Wiltshire wit and dialect from Keith Burge and Tom Mills of The Yokels. It proved just too much for Monopoly: Somerset Version (featuring The Wurzels!) and the DVD offerings of Bill Bailey and Jethro.
The final award was the 2008 inductee into the Scrumpy & Western Hall of Fame. Many years ago Paul Gunningham started award, dedicated to giving acknowledgement and recognition to the musicians and songwriters who, by the dedication and hard work, have supported and influenced the development of Scrumpy & Western music during their lives. Previous inductees included Adge Cutler, Shag Connors and Trevor Crozier – and the latest inductee is no other than its founder, Paul Gunningham, without whose hard work and diligent research, this website would not exist. His sudden death in 2007 through injuries sustained in a road traffic accident was a shock to us all, and he is still sadly missed.
The Hall Of Fame committee also recognised the sad loss to the genre of former Wurzels bass player John 'Jai' Howe who passed away on 5th February 2008.

to top of this page

Wurz 'Ee II CD Now Due In July! [posted 20 April 2009]
The Mangledwurzels' second album Wurz 'Ee II has hit a couple of delays in production - and we ask for patience to those of you who were good enough to have ordered the album in advance. The band is hoping the CD will now be ready for despatch in July.
By way of an update, recording of the album has now been completed, and the band are due back in the studio to run through the final edit before the album goes to post-production and duplication. The whole process should take about three or four weeks, and then Wurz 'Ee II will be ready for official release - and all advanced orders will be despatched!
For the rest of you, Wurz 'Ee II can be pre-ordered though the band's website or at any Mangledwurzels gig. The first 50 CDs ordered will be shipped with the bonus limited edition five-track EP What Rough Mix.
Wurz'Ee II will be available for purchase or download after the official release date, so we'll keep you posted!

to top of this page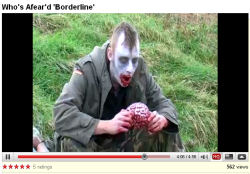 Who's Afear'd Release Debut Video! [12 March 2009]
After much anticipation, the first music video by Who's Afear'd has been released to a rapturous reception.
Directed by upcoming West Country auteur Jesse Tate, the Borderline video is part gorefest, part social commentary and part public service announcement.
The video also ushers in a new, more militant era in the fight to restore the pre-1974 borders to Dorset. Bournemouth is not and never will be part of Dorset, and Who's Afear'd will not rest until this matter has been resolved. By any means necessary...
Video can be accessed on YouTube as well as on the Who's Afear'd MySpace page.
Kev from Who's Afear'd says: "Massive thanks to everyone who took part in this film in any way. You know who you are and you did us proud. Enjoy, and don't be afear'd..."

to top of this page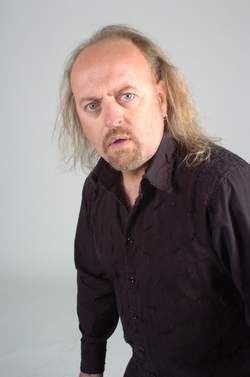 Bill Bailey Tickets - on sale today! [posted 2 March 2009]
Tickets for Bill Bailey's summer tour have gone on sale today for dates in Salford, Dublin, Oxford and Bristol.
Fresh from his marathon run at the Geilgud Theatre in London, Scrumpy & Western comedian Bill Bailey has announced a summer tour. Instead of braving the elements by performing at festivals this year, Bill Bailey has decided to move indoors where the acoustics are better and the Tibetan Hat stalls are less frequent. Coinciding with the 150th anniversary of the publication of Darwin's seminal work, 'On the Origin of Species', Bill will continue to provide the masses with his comedic take on the world, showing us all that he is really is one of a kind.
The Bill Bailey: Live tour will feature much new material as well as including parts of Tinselworm, performed at the Gielgud recently, which was in itself a significant development on from the arena shows. Tickets are now on sale for dates in Salford, Dublin, Oxford and Bristol, with Nottingham, Plymouth and Glasgow tickets due to go on sale soon.
The tour starts on 9th June with six dates at the Lowry Centre in Salford before moving onto the Olympia Theatre, in Dublin for three dates at the end of June. After a month's break (possibly to insert more dates at other venues - or perhaps so he can have a holiday!), he takes to the stage in Nottingham at the end of July, followed by Plymouth, Oxford, Bristol and Glasgow across August.
Nottingham: 27th July - 1st August, Plymouth: 3rd - 8th August, Glasgow: 17th - 22nd August.
Tickets will sell fast (and are probably already half sold out when you read this!), so grab them while you can. And seeing Bill live is an experience you will not want to miss. He's damned good on the TV, but he is superb live!
Check the gig guide for full dates, prices and times (where we have them) and links to ticket agents.

to top of this page

The Mangledwurzels Sign Worldwide Distribution Deal! [posted 27 February 2009]
The Mangledwurzels have signed a worldwide record distribution deal with American online record store CD Baby.
CD Baby is an online record store selling albums by independent musicians. Based in Portland, Oregon in USA, they specialise in upcoming, and mostly unsigned, bands and musicians. As a business they are thriving, and are one of the largest sellers of independent music on the web.
The Mangledwurzels' debut album Get Orf My Land! is available from CD Baby now on CD - priced at $12.97 - and Download priced at $9.99. The band's new album Wurz 'Ee II being shipped out to Oregon as soon as it arrives back from the pressing plant. This means that overseas fans are now able to buy Mangledwurzels CDs is US$ and not worry about the exchange rates. Of course, you can still buy The Mangledwurzels albums direct from the band website as well at The Mangledwurzels gigs. In addition, the album has been picked up by.
As well as a record distribution deal, The Mangledwurzels have agreed that CD Baby will act as Digital Distributors for the band, which means that you can now see The Mangledwurzels songs being sold on the world's most popular Download retailer iTunes, on CD or Download from Amazon.com, legally shared through Napster, on digital music service Rhapsody.com, online music website Lala, online retailer CD Universe, online digital music retailer Tradebit, and online music sharing website Spotify

Cutlers Shortlisted for UKcountryradio Country Music Awards [posted 25 February 2009]
Cornish Scrumpy & Western band the Cutlers Of Cornwall have been shortlisted the UKcountryradio Country Music awards run in conjunction with Cross Country Magazine.
The Cutlers Of Cornwall have had three songs shortlisted, what they need people to do is go to the UKcountryradio website, click on one of their songs, and register your vote. Voting is free, and the band would be pleased to get as many votes as possible. Voting closes at the end of May and the award will be presented at the British Country Music Hall Of Fame Awards ceremony at Fort San Antone, Lancashire on Saturday 19th September 2009.
The Cutlers Of Cornwall have also struck a deal with UKCountryradio.com who will now be handling their UK CD sales.

to top of this page

The Mangledwurzels New Album Due In March! [posted 23 Feb 2009]
The Mangledwurzels long-awaited second album Wurz'ee II now has an official release date - and the band are now taking advanced orders to be shipped with a free bonus CD as soon as the album is completed.
Wurz'ee II is a collection of what is mostly the band's own compositions which they hope will stand up as a Scrumpy & Western album in its own right. It is a wholly studio-based album with much more instrumentation than you would hear at a Mangledwurzel gig. Seth is caught playing bass guitar and Variaxe as well as his normal electro-acoustic guitar, while Jethro has dug up some different sounds from his new Korg synthesisers. The band has also incorporated the drumming and percussion of Dozy Trowel - aka Cozy Towel from Seth's previous band The Glambusters - which adds a new dimension to the band's sound.
The project has been dogged with delays - back in July 2008, the band announced that they had virtually finished recording the first ten tracks for their new album, and were working on the final few. Then - disaster struck! The hard drive on the recording studio computer corrupted and all the band's hard work was lost. Even worse, in the depths of the credit crunch, it took an age for the studio to get the bank loan to buy a replacement! As a result it was late November before the band could return to the studio recording five songs which have never seen the light of day before - Five Miles A Hour, I've Been Everywhere (In Somerset), Listening To The Archers, Porthemmet and Somerset Maid. The rough mixes of these five tracks from the bonus CD What Rough Mix which will be given away to the first 50 people who pre-order the CD!
And that should have meant the end of the project, but of course then they had to start all over again with the first batch. February 8th 2009 saw the drums laid down for the re-recordings, and by the end of the month it is hoped that these tracks will be completed - again! Then it's just a matter of mastering and post-production, and off to the pressing plant. The band is hoping to have the album ready to distribute for a release date at the end of March.
And the album is taking shape nicely; permissions are being sought for the two parody/cover versions - No Sheep 'Til Ammerdown and I've Been Everywhere (In Somerset) - and the final track listing has been decided (subject to the necessary permissions, of course):
I Can Drive A Tractor
The Shepton Sheep
Cider Be Good For 'Ee
The Poacher & the Gamekeeper
No Sheep 'Til Ammerdown
Valleys Girl
Listening To The Archers
Porthemmet
Five Miles A Hour
Farrington Gurney
I Likes Cider (The Flatulence Song)
The Rat Song
I've Been Everywhere (In Somerset)
Somerset Maid
Beta Vulgaris Vulgaris (The Mangold-wurzel)
Wurz'ee II is now available for pre-ordering with the first 50 orders received being shipped with the limited edition (and numbered) What Rough Mix CD.

The Cutlers Release Cornish Album! [posted 22 February 2009]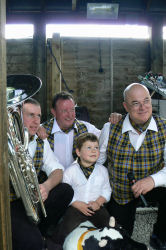 As you might know, St Piran's Day (5th March) is just around the corner - and to celebrate their national day, The Cutlers Of Cornwall are releasing their new album entitled One And All.
One And All is a celebration of popular music sung in Cornwall and includes the songs Lamorna, Hail to the Homeland, The White Rose, Lily of the Valley, Silver Dollar and many other songs, finishing of course with that evergreen favourite Trelawney. To this, the band have added four of their own songs: The Miners Wife, Country Life, Gisson and a brand new previously unheard song entitled Faraway - these were all written with Cornwall in mind, and have been well received locally. As a band they are pleased with the outcome, and hope others will be equally delighted.
The final track listing is:
Lamorna
Let The Lower Lights
Railroad
Faraway
Little Lize/Camborne Hill
The White Rose
Silver Dollar/Abie
The Miners Wife
Cornish Lads
Hail To The Homeland
Gisson
Lily Of The Valley
Old Grey Duck
Country Life
Trelawney
The CD is available at a cost of just £9.99 - including free worldwide postage - from St Day General Stores in St Day in Cornwall; through the band's website or by sending a cheque/postal order for £9.99 to The Cutlers of Cornwall, 7 Bosawna Close, St Day, Cornwall TR16 5LB, UK. The CD will also be distributed across USA through CD Baby and worldwide as a Download via iTunes at the end of March.

to top of this page

Wurzels Flying High at South West Birdman 2009 [posted 19 February 2009]
The Wurzels will be the headlining act at South West Birdman 2009 in Ilfracombe this August - although they may be overshadowed by the 'would-be aviators' flinging themselves off the end of the pier!
On Sunday 2nd August 2009 Ilfracombe Pier will host the annual South West Birdman competition which involves lots of crazy people or so called 'would-be aviators' flinging themselves over the pier to see who can 'fly' the furthest or at least plummet hilariously into the waiting sea. South West Birdman 2009 - the biggest and best Birdman event in the UK for 2009 - is not just about people flying from the pier. Organised by Ilfracombe Round Table, it should also raises thousands of pounds for local and national causes; and this year they have booked The Wurzels to help swell the crowds and swell the coffers!
South West Birdman 2009 is an all-day event - starting at 11am and running through to 8pm; at this moment we have no details as to when The Wurzels will be playing, but my guess would be towards the end of the day. But don't arrive late - this is an all-day event you won't want to miss!
As well as The Wurzels and the wannabe aviators, there will also be a Strongman Competition (to be confirmed), and other bands playing on the Truck Stop Stage, as well as fairground attractions, stalls and refreshments to ensure that you have a fun-packed and unique day out in a stunning setting.
To view more details about Birdman 2009, why not visit the event's Myspace page - and sign up as one of their Friends. And if you are mad enough to want to have ago at flying - entry packs will be available to download from the Ilfracombe Round Table website shortly. Anyone planning to jump (sorry, fly) dressed as a Wurzel will get a special mention on this website! (Proof required - we want to see the pictures!). The event organisers are also looking for sponsors and volunteers; so get in touch with Ilfracombe Round Table directly if you can help.
South West Birdman 2009 takes place on Sunday 2nd August 2009 at Ilfracombe Pier in North Devon. Ticketing prices and links will be added as soon as we have them.

to top of this page

The Plonkers Plan New Album! [posted 13 February 2009]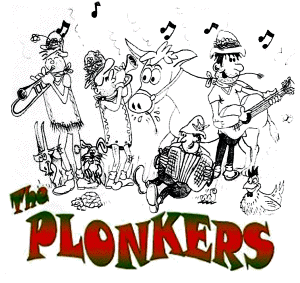 The Plonkers announce the biggest thing to happen to the band in their 30 year history!
We have exclusive news, so hot it's not yet on The Plonkers website yet! Hampshire's favourite sons, The Plonkers, now have their own 24 track recording studio - The Dairy Recording studio, and they are wasting no time in using it to record their new album (codename Plonk 3) with original artwork from Golly.
Between milking sessions and fixing that flipping tractor again, The Plonkers have been finding time to work on many new songs. These are still being mixed at the moment but we have been promised some mp3 samples as soon as the recording process is complete.
The new songs will appear on the new album as well as featuring in the band's 2009 set. They include:
Wash Another Udder (The Dairy Man Song) - lyrics by Sarah Jane and music by Golly.
Have You Seen The Cider Man - lyrics by Sarah Jane and music by Gary Leport.
Rock Around The Barn Tonight -a modern rock'n'roll song with a rural twist.
We Are The Plonkers Farmers Band - lyrics and music by The Plonkers has been updated for 2009.
And for good measure they have Plonkerised the The Yetties classic - Fling It 'Ere, Fling It There, and Adge Cutlers's The Tanglefoot Twitch.
When we spoke to Chris Plonkmaster on Saturday (7th Feb), he informed me that Gordon and Gary were planning to record Fling It 'Ere, Fling It There that night in a local pub!
The Plonkers have also bought themselves a new Plonker Bus, and a second back-up Groupie Bus, which, by mid season, they are hoping to replace it with a Groupie Coach.

to top of this page

3rd Bath Cider Festival tickets "selling phenomenally!" [posted 12 February 2009]
Tickets for the 3rd Bath Cider Festival featuring over 90 ciders and The Mangledwurzels are "selling phenomenally" according to a spokesman for the Bath Pavilion ticket office.
The event, which takes place this weekend (Friday 13th & Saturday 14th February), is already looking to eclipse the success of the 2007 and 2008 events where both evening sessions sold out on the night.
According to the Pavilionshop website less than 150 of the 1000 tickets remain for each of the evening sessions, and both evening sessions will sell out on the night. Lat year over 250 people were turned away on the door over the weekend - and cider fans are urged to get their tickets in advance to avoid being locked out on the night!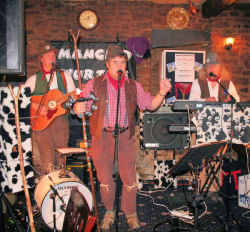 The 2nd Bath Cider Festival takes place at the Bath Pavilion on North Parade, Bath BA2 4EU on Friday 13th February (7.30pm-11pm) and Saturday 14th February (11am-4pm and 7.30pm-11pm). Tickets cost £6.00 in advance per session, and £7.00 on the door.
There will be over 90 ciders and perries from across the West Country and Wales, as well as food in the shape of roast pork rolls and cheese & biscuits.
And each session will include a full show from The Mangledwurzels providing all the music to drink up your cider too.

Wurzels To Headline Green Man Festival [posted 11 February 2009]
The Wurzels together with Irish folk punksters The Popes have been confirmed as headliners for the Green Man Festival in rural Clun in Shropshire.
The Clun Green Man Festival is a traditional springtime festival, held on the first May bank holiday weekend of the year. The Festival takes place in the picturesque town of Clun in South Shropshire. The programme is full of live music, drama, colour and medieval malarkey and is fun for all the family.
The Popes headline the Saturday (2nd) evening's entertainment, with The Wurzels plus local cajun favourites The Whiskey River Boys providing the support on the evening of the Sunday (3rd) with the show starts at 7.30pm. Tickets are on sale now through online ticketing company Skiddle.

to top of this page

Win Wurzels Tickets! [posted 5 February 2009; updated 10 February 2009]
The Wurzelmania! website teamed up with Midnight Mango to offer readers a chance to win a pair of tickets for a Love A Wurzel On The Valentine's show of their choice.
We were given four pairs of tickets to win, courtesy of those nice guys at Midnight Mango - one pair for each of The Wurzels shows at Exeter (Wed 11th), Bridgwater (Thur 12th), Frome (Fri 13th) and Plymouth (Sat 14th). But we are not going to make it easy for you - prizes mean competitions, so we need to test your Wurzelknowledge to ensure that we are sending true Wurzels fans off to the gigs!
We devised a fiendishly complex competition in which you need to guess the title of the Wurzel songs from the initials. So, for example: DUTC would be Drink Up Thy Cider. Easy! Here are the questions and the answers:
WTCMCTSD - When the Common Market comes to Stanton Drew
MOTM - Moonlight on the Malago
TGWTCBH - Thee's got'n where thee cassn't back'n, hassn't?
ASB - Aloha Severn beach
CC - Cheddar cheese
SBAP - Somerset born and proud
IAACD - I am a cider drinker
GME - Give me England
INGASH - I'll never get a scrumpy here
DLBIA - Don't look back in anger
We had four winners: Chris Wilshire (Frome tickets tickets), Edd Rendell (Bridgwater tickets), Steven Todd (Exeter tickets), and Chris Ingham (Plymouth tickets). Hope you all enjoyed the shows - and maybe you can send us a review of the gig!
Many thanks to everyone else who entered the competition. That was fun! As soon as I can get hold of some suitable prizes, we'll have another competition...

to top of this page

The Mangledwurzels Reissue Live Album On Loose Records! [posted 30 January 2009]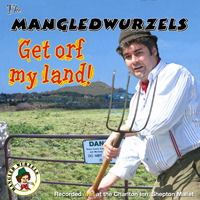 The Mangledwurzels have reissued their 2007 live album Get Orf My Land! on Loose Records (LSECD93) with a previously unreleased bonus track.
Get Orf My Land! (LSECD93) becomes the first album by The Mangledwurzels to be released by Cumbrian independent record label Loose Records - who had the real Wurzels on their books in the 1990s. Alongside the original nineteen tracks is the previously unreleased live version of the band's anthemic I Can Drive A Tractor, which was recorded for the album but due to technical problems never appeared on the original release.
The album was reissued on Friday 30th January, with the launch party being the first night of the 1st Bristol Winter Cider Festival, with over 900 ciderheads enjoying the band's music - as well as the ciders! The album is now available from the Loose Records website, and will soon be available on Amazon, CD-Baby, and as a Download on iTunes - as well as being sold at the band's gigs and on their own website.
Get Orf My Land! was the debut album by The Mangledwurzels, recorded live in front of an appreciative audience on the 25th November 2006 at the Charlton Inn in Shepton Mallet in the heart of Somerset. The album consists mostly of covers of Wurzels songs seasoned with a generous handful of original Mangledwurzels compositions. The album was recorded and engineered by Will Angeloro of Handsome Llama studios in Frome, Somerset. The album has been remastered for its reissue on Loose Records with a bonus song added to the track list, which now reads like this:
1. Combine Harvester (Brand New Key)
2. Drink Drink Yer Zider
3. Cider Be Good For 'Ee
4. Twice Daily
5. Chitterlings
6. I'll Never Get A Scrumpy Here
7. Valleys Girl
8. Pill Pill
9. Don't Tell I, Tell 'Ee
10. I Got Me Beady Little Eye On Thee
11. I Wish I Was Back On The Farm
12. The Rat Song
13. Keep Yer 'and On Yer A'penny
14. The Champion Dung Spreader
15. Drink Up Thy Zider
16. Farmer Bill's Cowman
17. I Am A Cider Drinker
18. The Blackbird
19. Beta Vulgaris Vulgaris (The Mangold-wurzel)
Bonus track: I Can Drive A Tractor
The Mangledwurzels' second album Wurz'Ee II is currently in the final stages of recording and is due for release at the end of March, also on Loose Records.

return to top of page

The Mangledwurzels Sign To Wurzels Old Record Label! [posted 5 January 2009]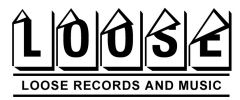 West Country Scrumpy & Western band The Mangledwurzels, brought up on a diet of cider and Wurzels songs, have struck a deal with Cumbrian record label Loose Records – who had the real Wurzels on their books in the 1990s.
Based in Somerset, The Mangledwurzels started performing as a Wurzels tribute band, but quickly started to write and perform their own songs. Even at their first gig, a short support slot back in 2005, their 13-song set contained two of their own compositions, parodies of pop songs in the Wurzels style. Now the band are in the studio recording a complete album of original songs – with titles like Cider Be Good for 'Ee, The Poacher & The Gamekeeper and I Can Drive a Tractor due for release in the first quarter of 2009.
Loose Records quickly snapped up this hard-working band. Said Loose head honco Andrew Titcombe: "The band are gigging pretty much every weekend of the year – with some high profile venues and events booking them; and once I heard the new songs they were recording I felt that this is a band who are on the way up. We have agreed a two-album deal in the first place, a re-issue of their first album Get Orf My Land! which has previously only been available at the band's gigs – and the new album Wurz'Ee II as soon as they have it finished. We also have some singles planned for the coming months too."
Singer and frontman Hedge Cutter said: "Getting a chance to work with Andrew is something we are happy to do. The business side of the music industry is a complete mystery to us, and having Andrew there to look after that side of things means we can concentrate on what we do best - entertaining people! We were a bit suspicious of working with him at first; let's fact it – he's a Northerner! But if The Wurzels were happy to trust him, then we'd be fools not to…"
The Mangledwurzels live album Get Orf My Land! will be re-issued on Loose Records in January, and made available from the Loose Records website, online record store CD-Baby, and as a Download on iTunes. The band's second album Wurz'Ee II is currently in the final stages of recording and will be released in early Spring.

return to top of page